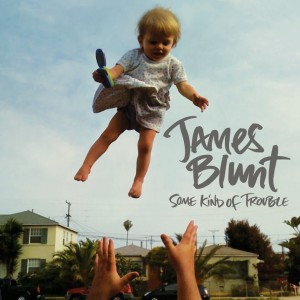 Yes, my brand new signed copy of James Blunt's fantastic new album has turned up today and I couldn't be happier.
People give Mr. Blunt a bit of a hard time for only releasing albums that have a slightly depressing theme to them but this album certainly is a bit more upbeat and on the happier side. For example one of the songs is called "no tears" which shows how there is no longer "tears and rain" for James as there was in one previous album and shows how he's cheered up a bit over the past few years.
It would also seem that Mr. Blunt is taking a bit more of a liking to the ladies from some of the song titles such as "stay the night" and "I'll be your man".  He would also like the ladies to "turn him on". It's brilliant. Anyone who doubted him being a ladies man can now go and sit in a ditch because if "your beautiful" wasn't enough to convince you this man is a big fan of the opposite sex then these incredible songs really will.
For those of you who don't like James Blunt, I think you should give him another chance with this album and his latest songs. On the other hand you could continue being an absolute fool.