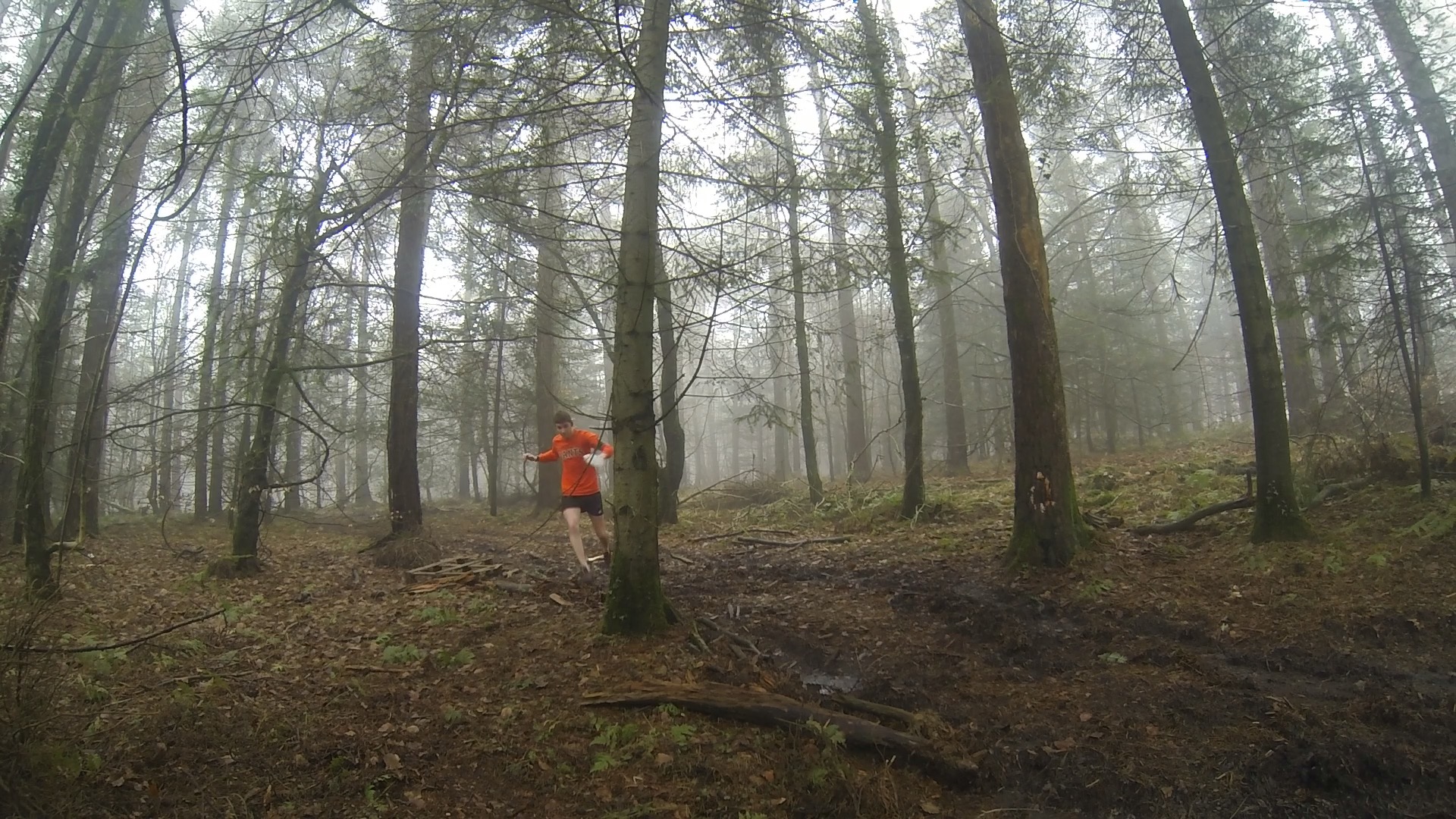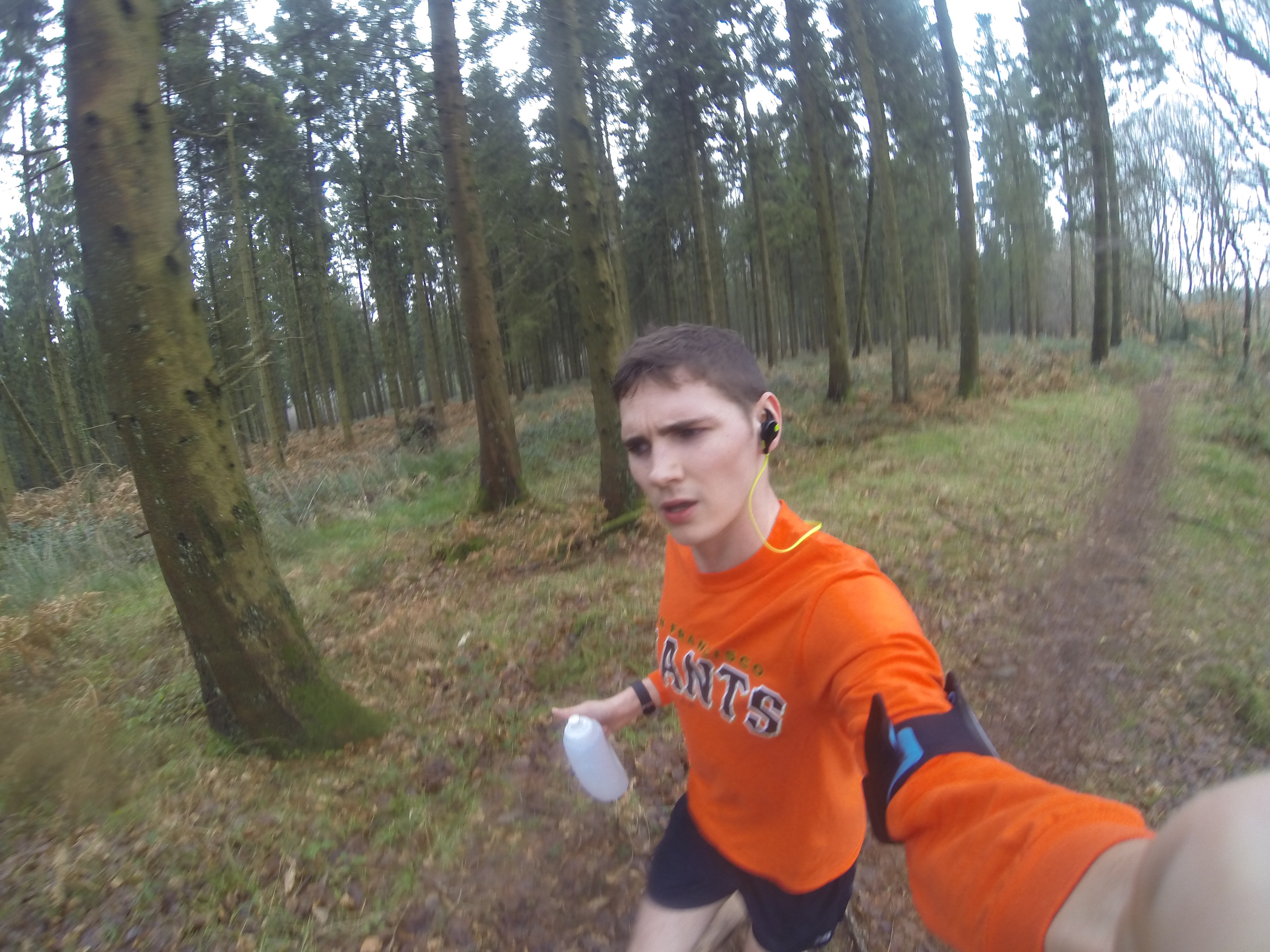 On Saturday, I had very little planned other than running somewhere new and somewhere that was kind of trail like. I hopped in the Z3 and drove myself up to Wentwood and parked up in one of the standard car parks. There was a small map on the information board and I had a quick look. I very quickly realised I'm not going to follow a path with my phone on my arm and no general direction.
I locked the motor and legged it. I ran straight across the car park down what looked like a track. Within about 30 seconds I realised this was no human track. This was an off road track for those Defender owners and motorbikes. That said I had two legs and a pair of Salomon Speedcross 3s on and I wasn't going to turn around. I ran what felt like a really fast kilometer down the track, staring straight at the ground and avoiding risky dips and very often. I came close to rolling my ankle with each step but by this point I decided I had flexible ankles and I'd be fine.
This run was already hard and I ran about 4.45 pace per kilometer around deep mud and scattered sticks. I was using mostly my mind as a compass I made it back to a road and headed down and down and down. The only problem with that was that in the back of my mind all I was thinking was going back up. I slipped off the road and onto a track marked for horses. There were so many fallen trees that I was dipping and ducking at every turn and I'm pretty sure that no horse would have made it up that track. 8km in I was running down a mud road through a supposedly privatelumber yard. At 9km I decided there is no way this is going to get me back to the car. A turn. A hill. And a bloke on a bike with a trusty pooch running alongside gave me confidence I was heading in the right direction.
At about 9.5km I saw the car. It seemed a bit of a miracle if I'm honesty. I had no idea where I was going from the start. If I broke my ankle there was no signal. I wasn't getting back. It was also creepy at first. A murdering gimp could be in any bush but I didn't care. I was not remotely bothered by being in deep woodland lost as hell and continued to run. I think I'd like to throw one trail run in a week to the schedule, weather permitting. It felt like good training and switching things up is also good.
Also as a lone runner wanting a photo I actually had to strap a gopro to a tree, run away from it and then run back. Not sure what that means but I got cool pictures and footage so who cares.