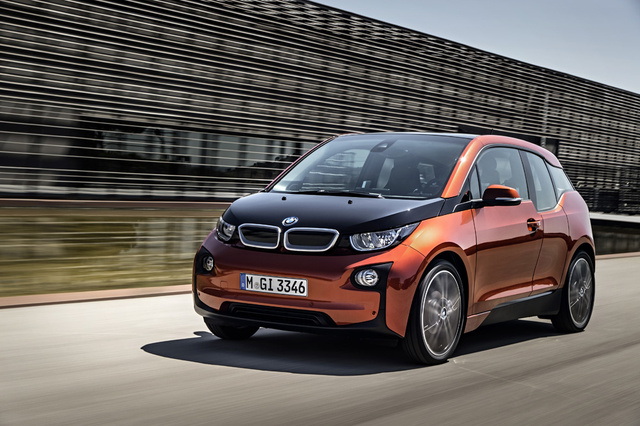 Following it's announcement today, the BMW i3 is here to make a bold statement. Electric cars are no longer a joke, and no long restricted to niché markets. The i3 is doing now what Tesla wants to do in a few years. Although I still feel that Tesla has it's place in the market and think they are absolutely cracking, when a company like BMW comes out and says, by the way, we've made a plug in car, it's a big deal.
I've always been a huge fan of what Elon Musk is doing with Tesla. I love how he's completely changed the view on electronic cars and his attitude to developing the cars and the dream is absolutely incredible. Tesla have worked with Mercedes, Toyota and Daimler already but some of their greatest feats are there very own Model S and Model X. Unfortunately though, you still can't get hold of a Tesla in the UK and that is where BMW come in. Although pre-orders for the model S and X are up in the UK, BMW have an established brand here and unfortunately jolly old isn't exactly the most welcoming of the new. It's not like California, where you walk round San Francisco and you see three or four Tesla's driving behind the Google Bus in all it's techno glory.
BMW might have what it takes to start making brits take electronic cars seriously. Sure theres a few prius' knocking about but nobody actually wants to drive one if they could get a good looking car that is as economical. The i3 is a gorgeous looking piece of machinery and whilst it comes in at a price of £25k with a possible £5000 return of the government for their plug in car scheme, it only has a range of 80-100 miles. That's not that bad, in my world I could deal with that, I never drive up to London and from town to town in Wales that would be fine.
It's a city car. It's also pretty alien looking which in all honesty I don't mind at all. I love those future looking things, remember when I drove a Toyota iQ before they started looking suitable for the roads?
What people need to see with the i3 is it's V1. Like a lot of V1 products this isn't going to be the end of the development. This is going to get better and better until it looks like a genuinely decent alternative to a diesel one series. There only going to pop in London for the first few months and maybe some of the other cities, they are going to be for people who like to show they love the environment and are green as can be. But in 5 years time this might be ignoring the normal numeric series of BMW's and sticking with the i sub-brand of BMW's as they get better, larger ranges.
At £20,000 after the government rebate as well, this isn't that expensive for a BMW.