Flipping through Flipboard this morning and I'm greeted by the most fantastic and exciting headline I've seen in ages. First of all, it was more positive than most news and second of all it involved arcade based entertainment or what's increasingly becoming retro gaming.
The article headline read "flipping heck: is pinball about to stage a recovery". That's sensationalist nonsense but when you actually read into the chances of pinball making a come back is highly likely. Retro is becoming cooler and cooler. People of all ages are now sporting corduroy trousers, tweed blazers and making perfectly good quality photos look distorted by age. That's all relatively nice and all but it's not that meaningful. Pinball however is absolutely awesome.
The BBC article suggests there may soon be a return of pinball machines to the pub which would certainly assist in the battle against my bank balance the pub already seems to be winning. I mean honestly, if you haven't been hooked on pinball since they bundled that ridiculous space themed flipping game with Windows XP. I actually had my first pinball experience down at my friends house on an Addams Family pinball machine and thought it was absolutely incredible. There's something incredibly tactile about it and it was exhilarating, satisfying and all in all good fun.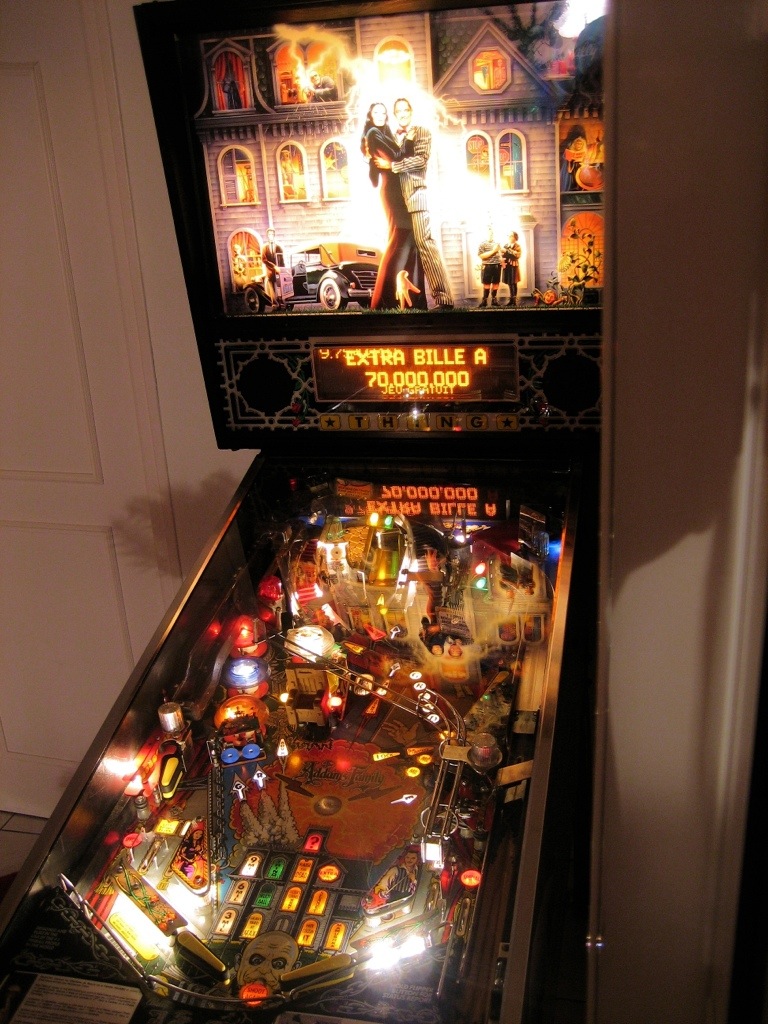 From then on almost every time I have the opportunity to play a pinball machine I have.thrown in the cash and got lost in the music, lights and bonus rounds. Whilst I'm almost certain one of these wont turn up in my local, regardless of the re-establishment of the pinball industry, I welcome the return. Now all we need is a pac man table in every coffee house.