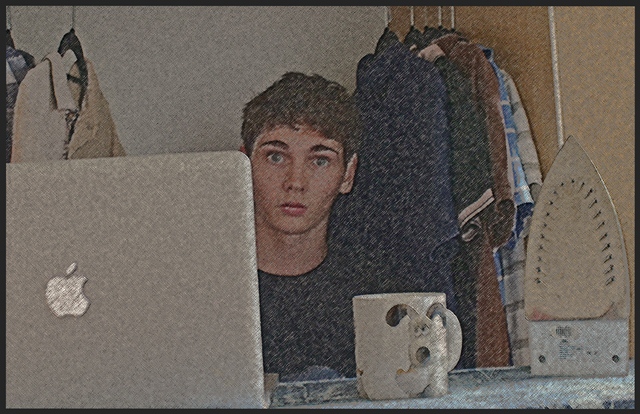 Around a week ago I left my life in Usk behind to move into a small box with a pathetic excuse for a bathroom in the hope that three years education in Kingston University London will lead to a well paid job and eventually a super yacht and a house where the bathroom has enough space to park a tank.
A big sacrafice in a way but working in the pub all my life and living with my family wasn't going to get me anywhere near what I actually want to achieve in life so it was sort of necessary. Here I am a week in with absolutely nothing to do so I'm going to write about what it was like moving in…
Moving in was a joke. I had to fit my entire life into a small sports saloon with about enough space to fit 3 boxes and a suitcase. I couldn't park on site because my Halls don't have their own car park because it's right in the city centre and that would cost a fortune. I was showed around and given the key to my box and told a few of the basics of living and the rules and regulations and what not and then it was down to me and my Dad to actually move all my stuff in. This was an incredibly tedious task of walking back and forth to the carpark, going up and down lifts and generally just carrying my rather large amount of living essentials… such as 2 laptops and a desktop computer and a 26″ TV. Who could be without that? I mean I have got to live in the box for a year and my cackbook pro is full and I can't play video games on an ultraportable really so they've all got a reason to be here.
Anyway after the whole moving in thing where you put your clothes in drawers and connect your electrical items to the power sockets, I solemly sat looking at the box thinking wow, it's actually going to be my place of living for the next year. It's not much, and it's not home. That said, I have a pretty big kitchen with living area and everything works. The box has just about enough room to stand up and play dizzy clocks too but if you spin to far to either the left or the right you'd probably end up eating wall or desk. It's alright though, there isn't really much need for masses of space as long as there is space to store stuff without it getting in your way and I've got that. I actually quite like the box, it's just not very cosy. It's sort of like living in Ikeas idea of a nice room. Horrible coloured wood everywhere and a plastic bathroom that slots in and requires next to no screws for installation. There's also a bed with a matress that's fine and it doesn't feel like the sort of thing you get in a hostel like I imagined it would be. All considered, I'm very grateful too have my own space and I'm very lucky in terms of location and even just having the halls of residence.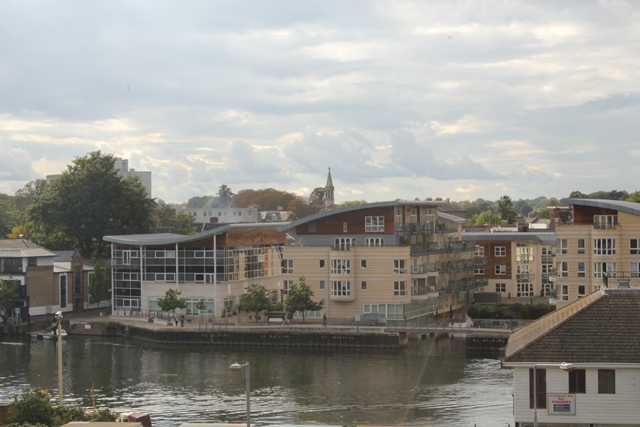 The location is among the biggest changes obviously. I now live in (more or less) South London and they actually have a load of double decker busses that are red and turn up on time and run more than once a month. There's also a 30mph speed limit everywhere that nobody really cares about. Another thing about living here is you better get used to sirens. I don't know whether people just like getting hurt up here but I probably here an ambulance every 10 minutes but I guess it's going to be expected when there's more people. There are many upsides to moving out of a small town to the biggest town though. I live near everything. It's like living on the high street. I'm inbetween two department stores and a shopping centre. There are two Greggs(!) within walking distance and I don't have to drive 8 miles to get a six pack of Mcnuggets. It's amazing, I love how convenient it is and how you can actually go to big name shops just by walking. I mean the biggest brand in my home town is a spar and you wouldn't exactly go there to by a shirt for a night out would you.
Moving into halls also wasn't anywhere near as lonely as I expected. This is due to the fantastic pieces of technology that surround us today such as webcams and mobile phones. I can ring all my friends from home and even see their faces on skype. It's amazing how much easier things like FaceBook and Skype have made the move up here. I've never been bored, always had someone to speak too (even before I made pals) and never really worried about being on my own. If you're moving into halls or will be in the next year and are worried about it, just don't. It's awesome. Even if you're not in a flat with people you usually hang round with just chill and be open minded. You might make friends with someone who's completely different to you and learn loads about other people's lives. I certainly have and it's awesome. Leaving your own social circle is difficult but creating a new one is almost a euphoric feeling. Knowing that you can talk to someone you've never met and have little in common with is awesome and makes you feel like you could fit in with anyone. Sort of like a master key or universal puzzle piece.
So far though, so good. I'll be writing more about my life in uni here under the Uni Life tag so if you're going next year or if your a life perv and randomly stalk me you should check back here once in a while to see what it's like 😀