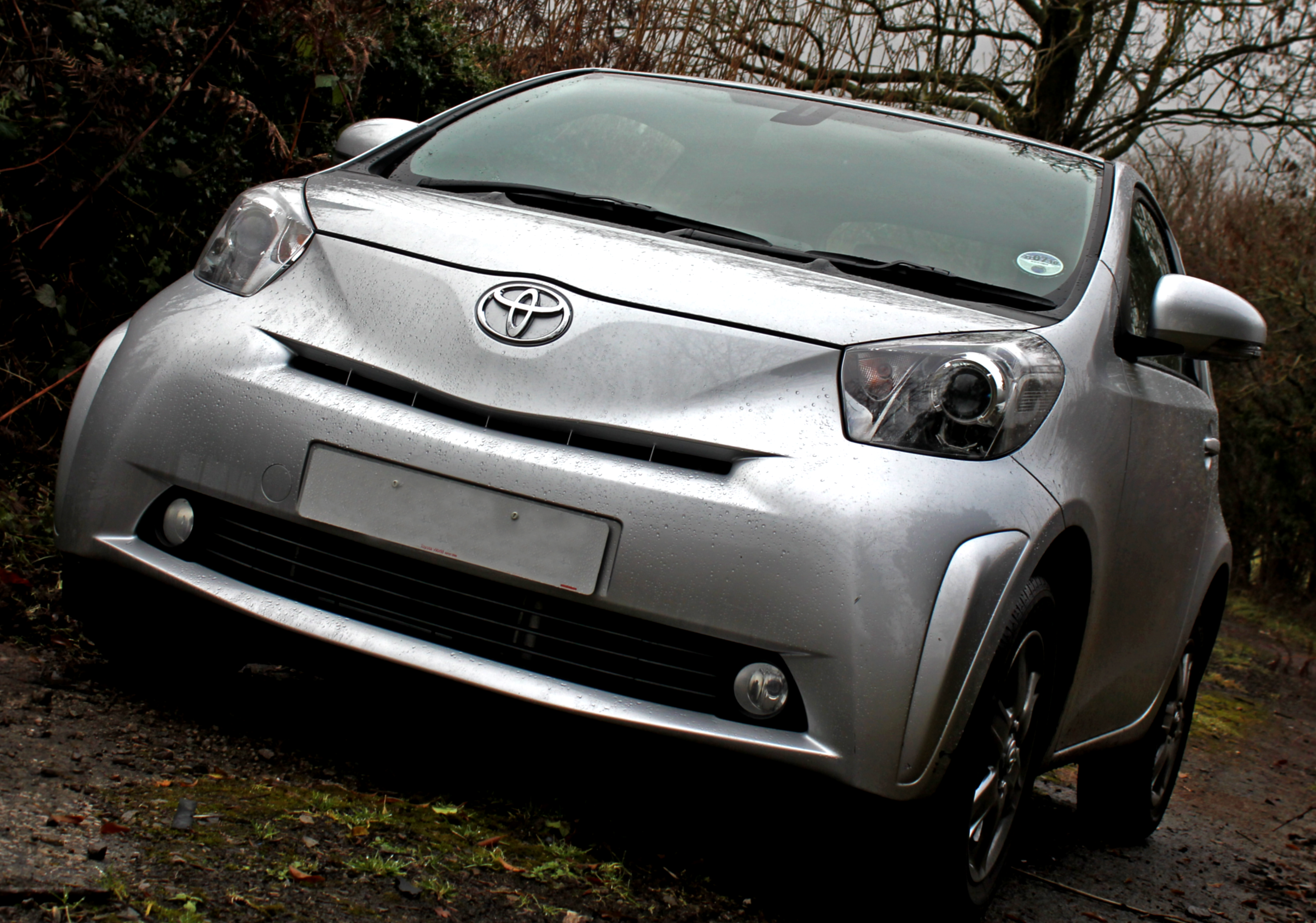 A Toyota iQ with an automatic gear box and an engine smaller than a lot of motorbikes. I've got this car temporarily until my Punto is fixed.
I've been driving the Toyota iQ for just over a day now and having never driven a car as small as this and never driven an auto before it took a while to adjust to. I've got used to it now and it's actually quite fun to drive. It feels quicker than it actually is and with the dedicated sport mode it actually accelerates quite fast.
Not sure I'll ever be able to fit more than one passenger in it though because there is hardly room to fit any legs behind my chair and I'm still pretty close to the pedals. It also doesn't have a glove compartment which I assume is to save space but there has been quite a few times already when I thought it could do with one. There is also no key slot, if your in the car and you have the key then the car will start. It's a very strange feeling just pressing a button and having the car just go.
It also keeps popping up with a little eco logo which I can only assume is telling me I'm not driving economically enough which is slightly annoying because I don't really care.
I'm also not sure about the looks of this car. As long as it's not a Prius I'll drive it but the iQ looks far too modern in today's world. It looks like a little car of the future and because people aren't used to seeing cars like this they laugh and dislike. Everyone knows people don't like change and because of this people don't like the look of this little thing. I can't say I'm overly fussed on it's styling. If I'm honest I think I prefer the look of my much older and aggressive looking Punto MK2.